RAYMO'S RAMBLINGS – SUNDAY IS COMING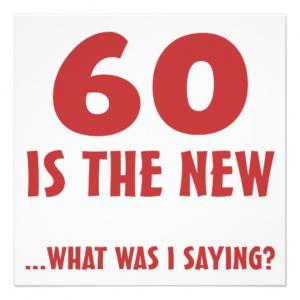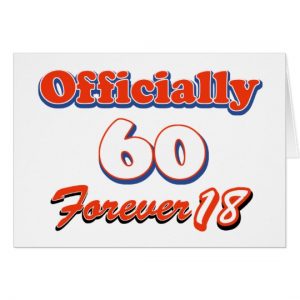 SUNDAY IS COMING
I'm giving everyone a heads up. Sunday is a big day for me. 
 I will be 60 years old this Sunday. I am not handling thinking about turning sixty very well. What is it about milestone birthdays? 20, 30, 40, 50 years old. I consider myself a pretty stable person. I know some of you will disagree with that statement. 
 I can handle just about anything that is thrown at me. I handle stressful situations well. When bad or terrible things happen to me I think I handle them as good as anybody would. I think I'm a real positive person, I look at the good in situations. It takes a lot for me to get upset. I don't get flustered very often. I don't worry.
But this turning 60 on Sunday is messing me up. I don't know what it is about milestone birthdays with me. I remember turning 20, 30, 40, and 50 years old, and I'm having the same feelings.
I know most of you take big number birthdays in stride, no big deal. I can hear some of you saying "it's only a number" "life goes on" "grow up" and that's ok.
 I do NOT want to be 60! But it's better than the alternative I guess.
I am a 20-year-old, stuck in a 60-year-old body. My mind says I'm 20, but my body has been telling me I am 60. Heart issues have made me think about enjoying life more. Broadcasting high school sports and hanging around high school students over the years have really helped me feel young. I like that.
I just calculated how many days it will be since I was born and on Sunday it will be 21,801 days. Not including the 9 months I was in my mother's womb. So a really good guess is that my heart has been beating over 22,000 days come Sunday. That's a long time. In 1957 Dwight Eisenhower was President. Number one song in America was All Shook Up by Elvis and a gallon of gas was 24 cents. The average household income $5500. Things have changed in 60 years. 
So Sunday will come and go. I'll spend it with family and friends and "celebrate".  Come Monday I will be just fine. I just laughed, because my last blog was titled "Enjoying Life" which I am. But now I blog about how I have anxiety about turning 60…Life is sure funny.