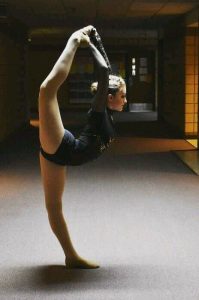 POSTGAME ON THE TARGET CENTER CONCOURSE LQPV/DB SHADOWS JAZZ CHAMPIONS
ANNOUNCING THE 3RD PLACE, 2ND PLACE AND STATE CHAMPIONS IN JAZZ.
SHADOWS LYDIA AAFEDT AND JOSIE MUNSTERMAN AFTER FINDING OUT THEY WILL DANCE IN THE FINALS IN JAZZ
PAUL WITH THE BEGINING OF THE JAZZ COMPETITION.
JAZZ FINALS BEGIN
INTERVIEW WITH LQPV/DB SHADOWS MANAGER RILEY JO McCOY.
INTERVIEW WITH THE MONTEVIDEO GOLD DUSTERS KRISTIN DEJONG, KATHERINE KNUDSON AND AUTUMN BUSEMAN
ANNOUNCING THE SIX TEAMS THAT WILL DANCE IN THE FINALS WITH KEN FRANZKY AND DEE DEE SCHOMMER
STATE DANCE OPENING SATURDAY MORNING FOR THE JAZZ COMPETITION. KEN FRANZKY AND DEE SCHOMMER BROADCASTING WITH PAUL RAYMO