RAYMO'S RAMBLINGS – MUSIC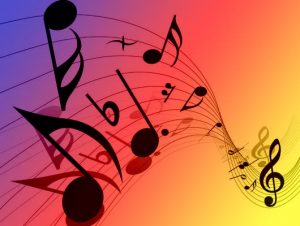 MUSIC
I think every community should have a Music in the Park night during the summer months. I have attended Appleton on Tuesday nights and this past week for the first time went over to Canby. Something about sitting in a city park in the summer with others in your lawn chair or sitting on a park bench and listening to someone play music. The community really comes together in some special way.
I was so impressed with the crowds that both Appleton and Canby get at this Music in the Park nights. Usually a group is selling ice cream, or serving popcorn. As was the case Monday in Canby the snow cone guy was there with his snow cone vehicle.  Children were playing on the playground in the park and running around. All different generations are represented, but mostly it's an older crowd, of which I am included now turning 60 next month.
Attending these music events with your spouse or with friends makes it that much more enjoyable. Sitting in my lawn chair for over an hour and not swatting one mosquito was nice too. The reason for my blog is to discuss the subject of "music"
 Listening to all the different kind of music has been interesting. I remember attending Music in the Park one night and hearing polka. Now I have never cared to listen to polka, or Waltzes, it all sounds the same to me. Bluegrass music on another night, now again I have never cared to listen to Bluegrass. Last Monday it was the Big Band era music, which I must admit, I really don't care for either. But for some reason on Monday I really enjoyed listening to it for the first time.
I will say this after sitting in a city park with a good number of people and hearing Polka, Bluegrass, the Big Band music and other type of music, I have really come to like it now. As a matter of fact, while sitting at my computer typing this blog I am listening to Big Band music. It can be relaxing. So a good number of you are probably wondering, "I wonder what type of music Paul enjoys listening to?"
My favorite music is 60's and 70' music. The Beetles, Monkees, Beach Boys, Tom Petty, The Carpenters, Elton John, and the list of groups from the 60's and 70's is long. That is the music we play on KLQP during the day, and I love it. I also enjoy listening to today's Christian music from Newsboys, DC Talk, Big Daddy Weave, Casting Crowns, Matthew West and more. That is music that speaks to my soul. It's comforting music and can lift your spirits.
Those are my favorites. So I don't know if Big Band, or Bluegrass, or even Polka will ever reach my list of favorites. But I can tell you this, attending the Music in the Park evenings has exposed me to that music and recently has me listening more and more to it. So if you see me out walking and I have my earbuds in, I just might be listening to Bluegrass or Big Band or yes, even Polka.  Maybe.